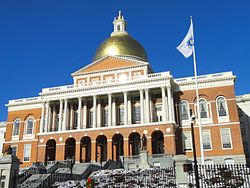 We are pleased to announce a strong leadership team for Medicare for All in the statehouse for the 2019-2020 legislative session.  
"An Act to Establish Medicare for All in Mass." will be re-submitted by the January 18th filing deadline with some minor revisions.  
Sen. Jamie Eldridge
will continue as the lead sponsor on the Senate version of the bill; newly-elected
Rep. Lindsay Sabadosa, a champion for Single Payer from the First Hampshire District
, , will be taking over as lead sponsor in the House. We also look forward to working with the newly-formed
Single Payer Legislative Caucus.  
The